Våra smaskiga bakverk
Vi bakar passionerat de mest utsökta bakverk för dig och använder mesta dels franska recept. Vi tycker att du och din familj förtjänar det bästa, därför använder vi inte några pulver och färdiga blandningar i våra tårtor. Vi bakar på det gamla hederliga sättet med ägg, mjölk, mjöl, frukt, kvalité choklad som Callebaut. Så du kan kalla våra bakverk hemmagjorda då vi använder riktiga produkter och en massa kärlek.
Är du en chokladälskare eller en fruktälskare? Se vår rekommendation för tårtor och välj den du gillar mest från vår mångfald av fyllningar. Du är också välkommen när som helst till vår butik för ett gratis smakprov innan du beställer tårtan.
För tema/design tårtor räknas dekorations pris separat och beror på hur avancerade önskas tårtan att vara.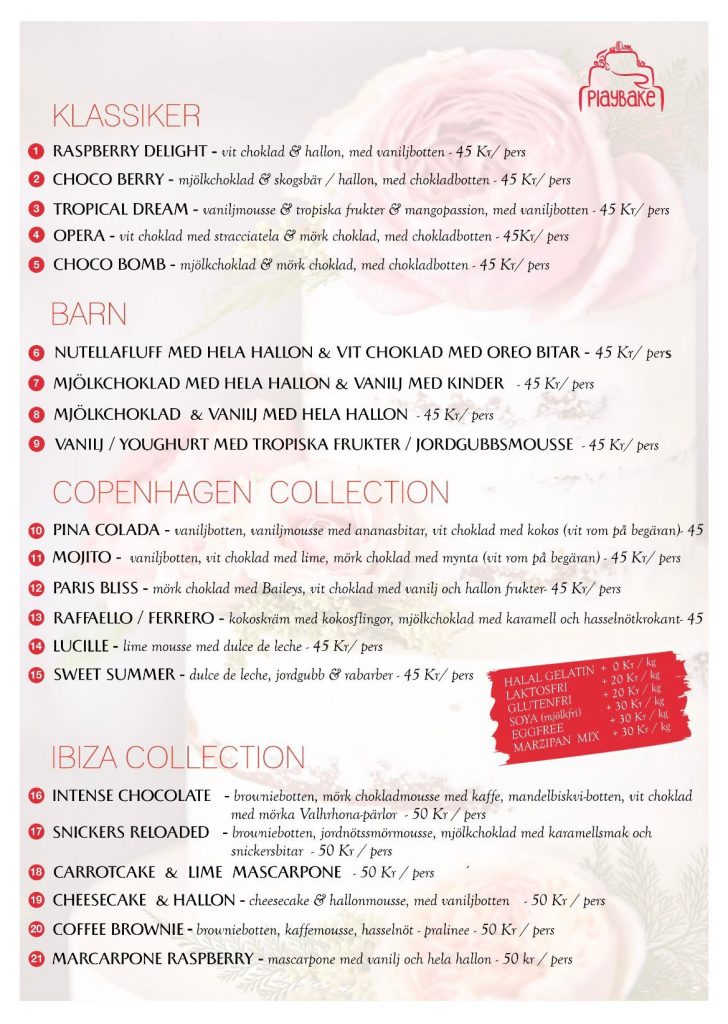 Need bespoke cake ?
We provide handmade cakes created especially for you.
Our Most Popular Creations
Are you a fruits' lover or a chocolate lover?
Please check out selection of mousses and choose what you like more.